Rainbow Ridge Farm is located in Novelty, Ohio. The farmstead was run down and in very sad condition when we aquired it in 1996. We have completely restored the historic buildings, cleared pastures and created a beautiful setting for our appaloosa horses and the many friends that have helped us reach our dream. We have been very blessed throughout the years with our friends and horses. We were fortunate to have Dreams Desert Knight earn the 2009 Master Award in Halter from the Appaloosa Horse Club, another dream come true. The dreams keep happening here at Rainbow Ridge Farm. Dreams Desert Knight earned the 2010 Master Award in Halter from the Appaloosa Horse club. He is the first 2 time winner of this award and the first appaloosa to bring this prestigous award to the State of Ohio.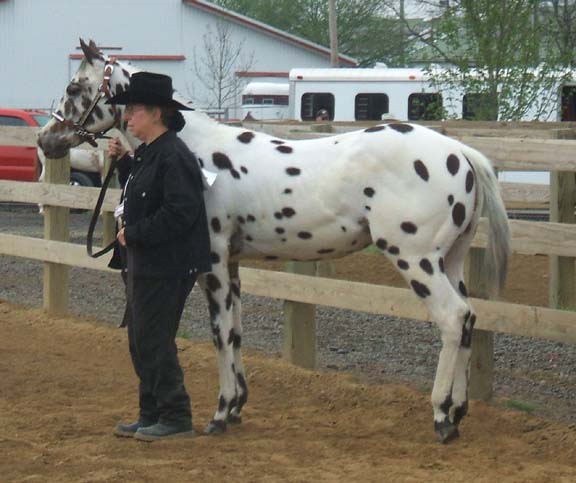 A Sincere Thank You:
John Byler
Rick Stevens
Cedric & Mary Greene
Patrick Cooper
Buckeye Veterinary Services, LLC
World of Horses and Trainers
Great friends and horses that have helped make our dreams come true.